What is Diatomaceous Earth?

Diatomaceous Earth, or DE, is silica, a building block of our hair, skin and nails.  Silica comes from diatoms which are wee little marine or fresh water phytoplankton.
Diatomaceous Earth looks like a slightly greyish white powder to the naked eye but when you look at it under a microscope you'll see it has both smooth and sharp sides to it.
We as a family and mini farm use about 200lbs of Food Grade Diatomaceous Earth a year.   Many people have asked me,
Is Diatomaceous Earth Safe?
and I tell you! (movie quote!)  YES and the diatomaceous earth health benefits are MANY!
I've used it…
to prevent illness
as a healing agent
as a coagulant
to detox
to chelate
as a supplement
on our bodies
Not to mention…
in the garden
in our stored food
on our animals
as a cleanser
I've used it for many years and I consider it a first aid must have.  I've seen how it's helped my body, my family and the animals on our homestead with many issues.  I highly recommend it and it's the first thing I reach for when the sniffles strike, someone has an upset stomach from eating out or I'm starting a healing cleanse or chelation.
I would feel comfortable giving a newborn food grade DE if there was a need for it.   I've heard people say it doesn't work or that it tears up your lungs.  First off…I always buy food grade Diatomaceous Earth.  Second it's a powder…like flour and you're going to hurt your lungs if you breathe in flour..dude water's good for us but if it gets in our lungs it'll drown you.  And, third, you're already consuming it and have been for a long time as it's added to grains and flours to kill off bugs.
Pin this for me and let me know if you use Diatomaceous Earth.
And now, the From The Farm Party!  (I hear a cheesy lounge comedian say that for some reason.)  This week's favorites are:
Congratulations you guys!  I chose Angi's Creating a Holiday Decor from Nature post.  
You should check her out because she's a crunchy momma and within that post are links to other ideas for natural holiday decorations.  If you're one of the featured, please feel free to grab our button for your blog!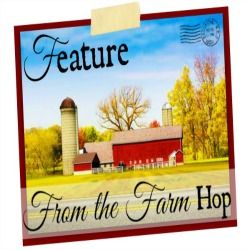 Keep scrolling to enter this week's party!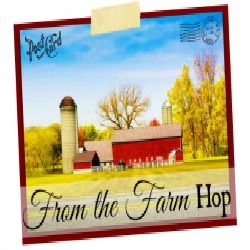 1. Link
up to three
 of your best gardening or homesteading tips, farm-themed posts, recipes, homemaking and simple/frugal living tips, decorating ideas, DIY projects, craft ideas, thrifty makeovers or repurposed items, healthy and sustainable living tips, and giveaways.
2. Link back to my blog, or put the link party button anywhere on your blog or post to share the love.
3. Make sure to check out some of the other links before leaving. We can't wait to see what you share with us!
Note: Linking up to this party will automatically sign you up for an invite to next week's party via email.
To unsubscribe, please reply to any email you receive and you will be removed. Linking up also allows us permission to publish one of your photos on our blogs, Facebook, and/or Pinterest pages.
Warmly,Your From the Farm Blog Hop Co-Hosts: